Skip to end of metadata
Go to start of metadata
We are happy to announce we have released the October versions of the standard ECMWF software packages. This month's release featured mostly incremental updates to our packages. The only major change is to Magics, where internally the Boost code was replaced, reducing the dependencies of the library and speeding up the compilation of the library. While much testing has been done and much care been taken, there might be still some impact on the contouring. Please let us know if you might see any regressions. ecCodes saw many smaller improvements, especially for the performance of BUFR handling. Metview offers new automatic styles based on the ecCharts web map service.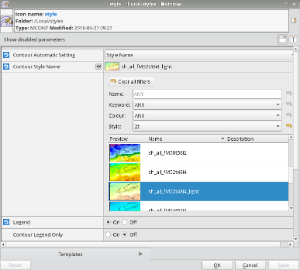 Metview now offers the ecCharts styles (left), which are previewed in the icon editor (right).
All these packages use the same build system based on CMake - simplifying and harmonising the installation experience. The versions are available on all ECMWF computer systems as "new" versions. If you encounter any issues please feel free to send feedback to Software.Support@ecmwf.int.