Skip to end of metadata
Go to start of metadata
 Status: Finalised Material from: Linus
1. Impact
On the 9 June several sailing boats had to be rescued after being hit by a storm on the Atlantic. The boats participated in the race OSTAR 2017 (single-handed crossing of the Atlantic).  
For more info, see http://www.bbc.co.uk/news/uk-40234274
2. Description of the event
The plots below show the MSLP and precipitation in a short forecast valid 12UTC on 9 June and ASCAT winds valid 22UTC on 9 June.

3. Predictability
 

 



3.1 Data assimilation
3.2 HRES


3.3 ENS


The plots below show the EFI and SOT for mean wind speed valid 9 June.

The plot below shows the ensemble evolution for the 24-hour maximum mean wind speed on 9 June in the box 45-55N, 20W-30W. The ensemble distribution is shown in blue, HREs as red dots, and the model climate valid for June in red box-and-whisker. From 4 June and onwards the ensemble median was above the 99th percentile of the model climate.

The plots below show the cyclone features in forecasts valid 12UTC on 9 June.
3.4 Monthly forecasts
The plots below show MSLP anomalies for the week of 5-11 June. The negative anomaly over the north-eastern Atlantic was captured 2 weeks in advance.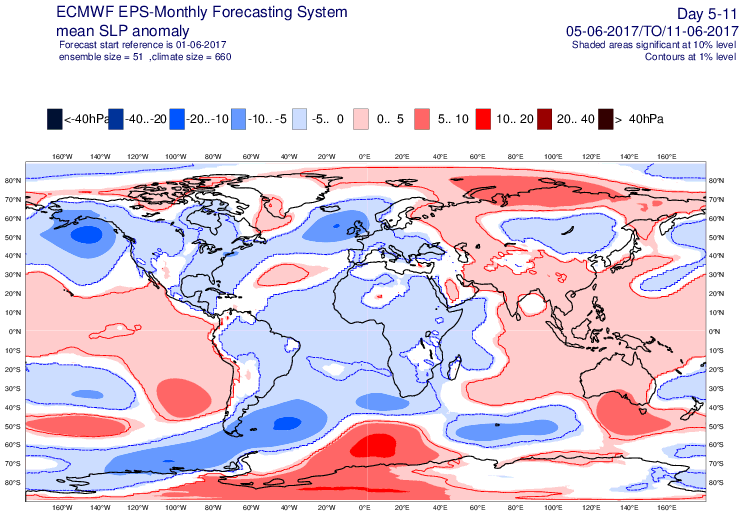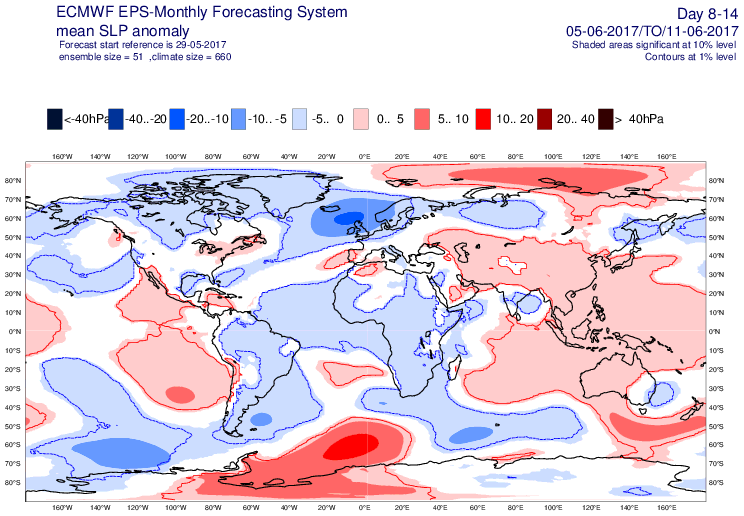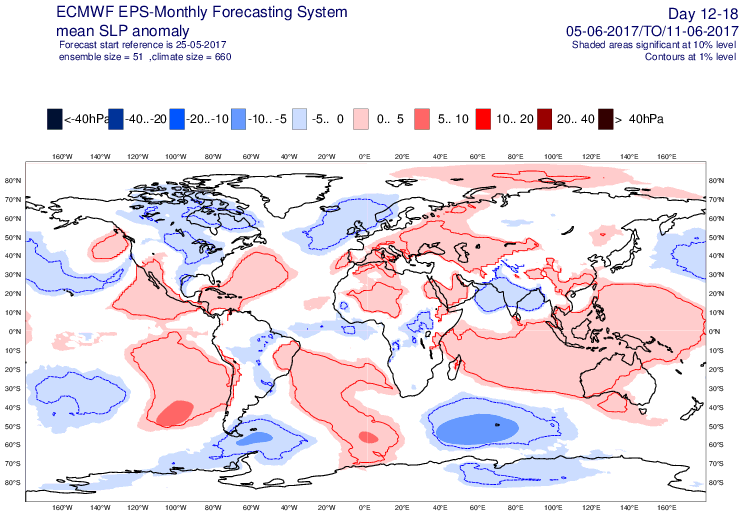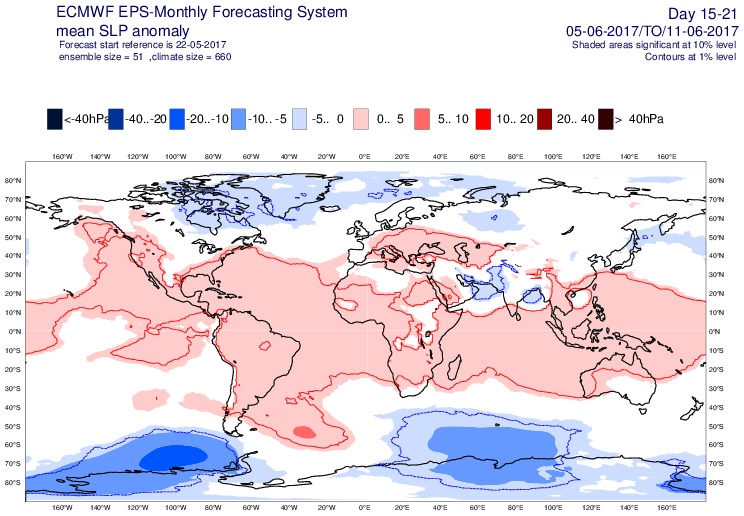 3.5 Comparison with other centres


4. Experience from general performance/other cases
5. Good and bad aspects of the forecasts for the event
High probability for a storm was captured 5 days in advance
Cyclonic dominated weather was detected 2 weeks in advance
6. Additional material