Skip to end of metadata
Go to start of metadata
----------------------------------------------------------------------------------------------------------------------------
On this space we collect material for evaluation of severe/extreme weather events. The focus is on the meteorological conditions and the forecast performance. The amount of material differs from case to case, and we are not claiming to give the full picture of the cases here. Users are welcome to contribute with material for the cases by using the comment function in the bottom of each page. To suggest a new case to evaluate, please contact us at the email address given below. If you have any initial comments and material, please include them in the mail.

(Please note that some of the links on the pages are only accessible from ECMWF.)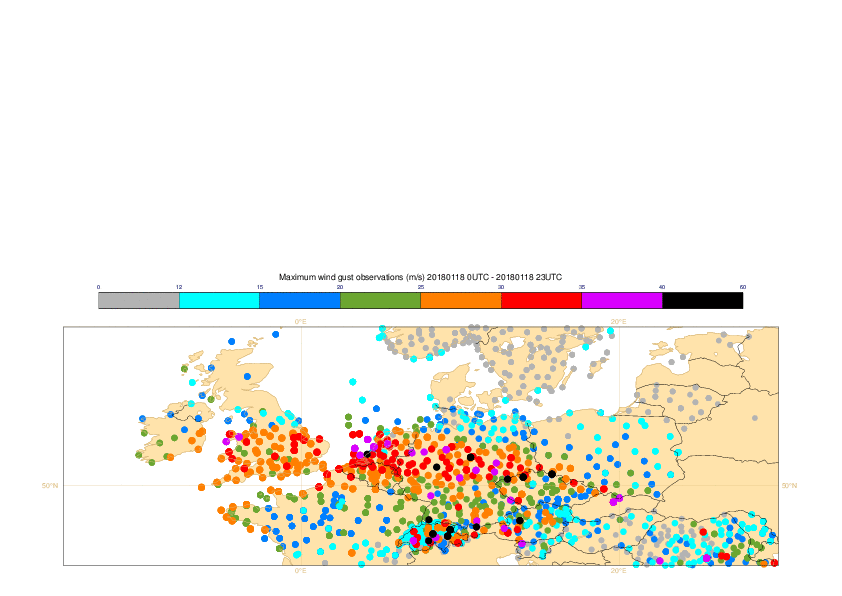 201801 - Windstorm - Friederike/David
On 18 January the windstorm named Friederike (by Germany) hit UK, The Netherlands and Germany and killed at least 8 people.
Read more . . . 
201802 - Heatwave - Arctic
Around 20-25 February northern Greenland and central Arctic experienced a strong heatwave, and the temperatures on northern Greenland (Kap Morris) reached +6C and the ice opened along the coast.
Read more . . . 
201804 - Heatwave - Europe
18-20 April north-western Europe experienced un-seasonally warm temperatures and many April records were broken.
Read
more . . .
List of (recent) cases
Additional material: